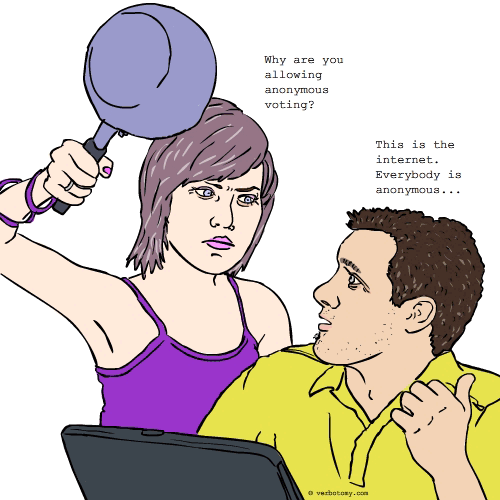 DEFINITION: v. To whack someone over the head with a pot (or any other handy utensil), because they won't do what you say. n. A complaint about someone who doesn't do things the way you want.
Voted For: Rebelkettle
Successfully added your vote for "Rebelkettle".
Pronunciation: rebb-l-kett-l
Sentence: He was thankful that she didn't rebelkettle him with the heavy Le Crueset dutch oven pot, instead she grabbed the closest thing - the electric hand mixer which she plugged in and proceeded to stride towards him aiming carefully at his hair, beaters whirring.
Etymology: rebel (revolt, defy) + kettle (pot or canister)
Points: 962
Voted For!