Verboticism: Epilipidsediment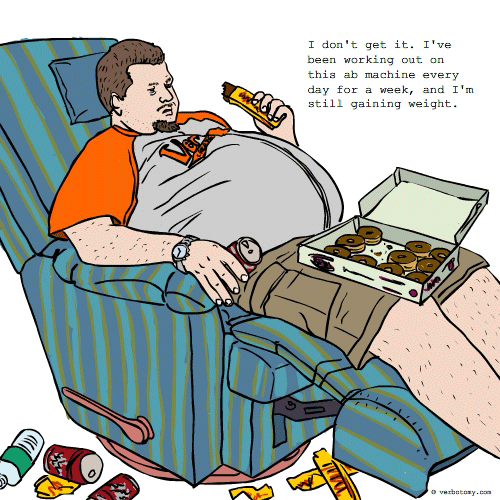 DEFINITION: n. The creepy pounds that sneak onto your waist even though you've been exercising and watching what you eat. v. To exercise rigorously, diet fastidiously, and yet still gain weight.
Epilipidsediment
Pronunciation: Epee-lip-id-sed-ih-ment
Sentence: Jason's penchant for pounding beers and caffeinated drinks throughout the day belied his half attempted efforts to lose weight. Unfortunately for him, his rationalizations of his EZ-Chair Ab Workout and 12 ounce arm curls were not enough to overcome the epilipidsediment from settling around his belly.
Etymology: Epi (put on) + lipid (fat) + sediment (a play on sedentary, to stay in one place/ mendacious, to lie)
Points: 770