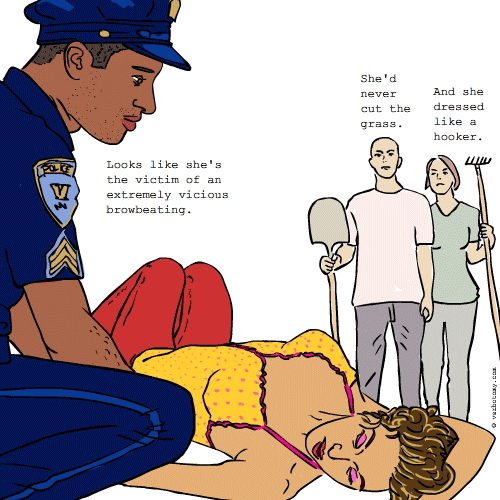 DEFINITION: n. Annoying neighbors who spend endless hours mowing their lawns, painting their fences, washing their cars, and browbeating you because you have a life. v. To express disapproval for someone's lifestyle.
Neighbores
Created by: artr
Pronunciation: nābôrz
Sentence: John found the people next door complete neighbores. What little personality they had is hyper-directed into lawn care. They have gone so far as to install electric fences to keep squirrels from walking on their perfectly-manicured yard. Squirrels in the trees you ask? Absolutely not! No trees! Trees are far too random in the way they grow and all that leaf dropping just won't do. Grass clipped to 5/8 inch and a few carefully-selected flowers are all they'll tolerate.
Etymology: neighbor (a person living near or next door to the speaker or person referred to) + bores (people whose talk or behavior is dull and uninteresting)
Points: 797