Verboticism: Clockadoodledue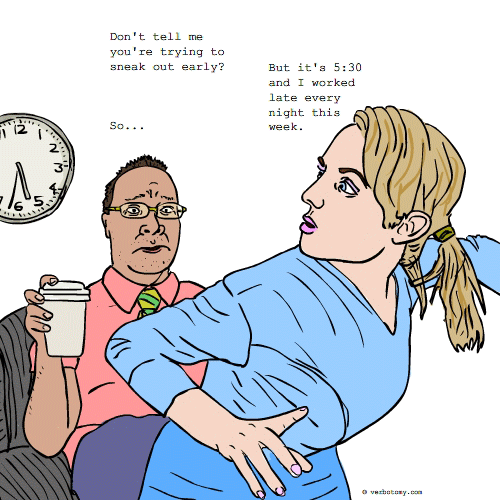 DEFINITION: n. A type of frustration created by a manager who never notices when you work late, but always nags you for leaving early whenever you leave on time. v. To carefully monitor your subordinates to ensure that they never leave work a minute early.
Clockadoodledue
Pronunciation: klok a doo dell doo
Sentence: Cylla Stration thought it would be a fun job drawing for a comic book company. Until she met her boss, Mr.Art Work. His policy was that no artist left for the day unless they completed a whole comic book. So he sat by the only exit, by the time clock and monitored his staff. No one left until they could clockadoodledue.
Etymology: Clock (time measurement piece) & Doodle (scribble a drawing on paper) & Due (something owed)
Points: 683