Verboticism: Dayscreaming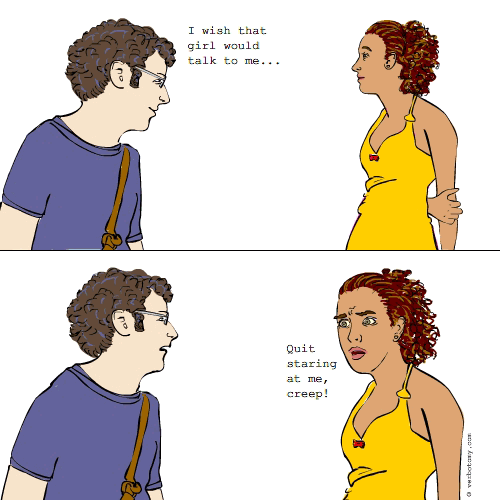 DEFINITION: v. To get what you wished for, but not exactly what you wanted. n. A wish come true that's a total let down.
Dayscreaming
Created by: artr
Pronunciation: dāskrēming
Sentence: His mother always told him, \"be careful what you wish for\" and now he knew why. Ever since he had taken up boxing to get in shape Sidney would daydream about being good enough to go pro. Now, sitting in the ring across from the champ, his daydreaming had turned into dayscreaming. It was a full-fledged daymare. Sure, it was just a charity exhibition match but the look in the champ\'s eyes when Sidney teased him about his pink trunks left him hoping that his teeth were well anchored.
Etymology: daydreaming (a series of pleasant thoughts that distract one\'s attention from the present) + screaming (give a long, loud, piercing cry or cries expressing excitement, great emotion, or pain)
Points: 620