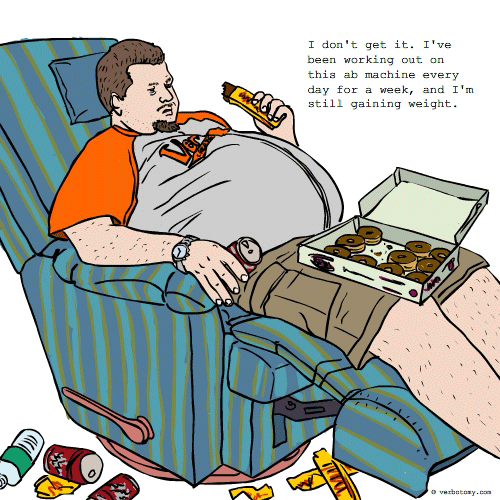 DEFINITION: n. The creepy pounds that sneak onto your waist even though you've been exercising and watching what you eat. v. To exercise rigorously, diet fastidiously, and yet still gain weight.
Antilean
Pronunciation: ant-il-yuh n (sounds like "ant" + "million" -"m")
Sentence: (n) No amount of hours at the gym could stop the antileans from taking oven my waistline. (v) By 35, most women antilean, diet and exercise simply cannot return them to their size fours.
Etymology: A simple compound of "anti" and "lean" using a softer vowel sounds and slightly shifted emphasis to give the sound of tiny hordes attacking.
Points: 704
Voted For!