Verboticism: Talentenacious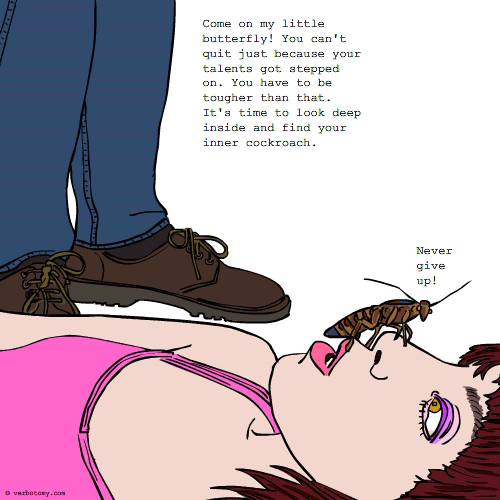 DEFINITION: n. A person who succeeds not because of their talents, but because they just won't quit. v. To firmly believe in your talents and never give up on your goals, despite the huge obstacles, snide comments, and repeated setbacks.
Talentenacious
Created by: artr
Pronunciation: talətənāshəs
Sentence: It's not that Jim is the best or brightest in his field. His skill is being tanentenacious. The fact that he can't carry a tune with a flat-bed truck doesn\'t stop him from becoming a country/western singing sensation. His rugged good looks, back-up singers and technology by the truckload has gotten him far. There was that little setback last week when somebody called ASPCA to report an animal being tortured when Jim was singing in the shower, but he'll get past that.
Etymology: talent (natural aptitude or skill) + tenacious (not readily letting go of, giving up, or separated from an object that one holds, a position, or a principle)
Points: 650