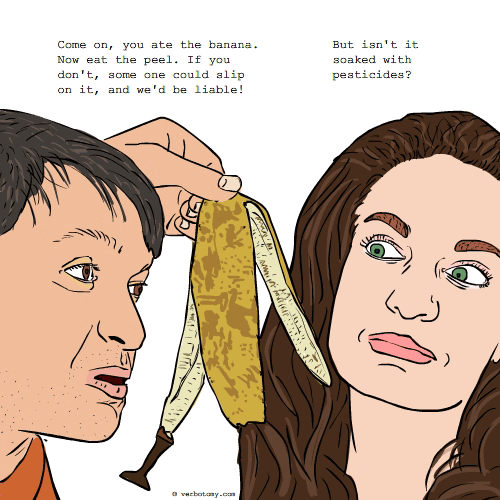 DEFINITION: n., The fear of eating the skins of fruits, vegetables, or small animals. v., To worry about saving one's skin while chewing on a rind, peel, or pelt.
Trepodation
Created by: artr
Pronunciation: trepädāshən
Sentence: Jan's mom has some odd ideas about food. Just because she shopped at Whole Foods she thought you had to eat foods "as is". Peels, skins, rinds, and pods are not food in Jan's opinion. It always left her with a sense of trepodation when Mom started to fix a meal. Last night? corn on the cob still in the husk. "No shucking way".
Etymology: trepidation (a feeling of fear or agitation about something that may happen) + pod (an elongated seed vessel of a leguminous plant such as the pea)
Points: 710