Verboticism: Laminaphilia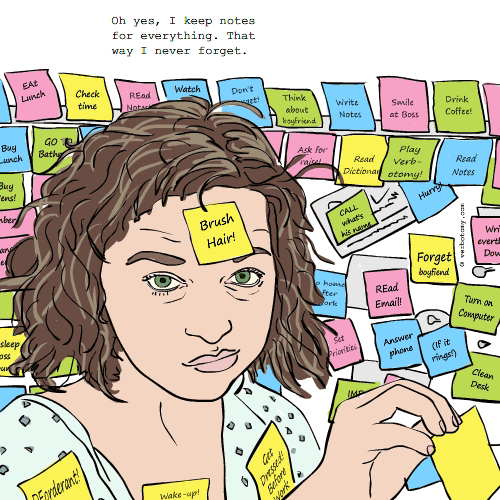 DEFINITION: v., to post sticky notes all over the place, including sticky notes to remind you to read the previously posted sticky notes. n., an obsessive compulsive dependency on sticky notes.
Laminaphilia
Pronunciation: la-min-ah-fil-ee-ah
Sentence: Quentin was distressed by Angie's laminaphilia: he could no longer see the refrigerator door because of all the post-it notes she left.
Etymology: laminate-to cover in protective sheeting philia - love of
Points: 497